SEO is essential in boosting online traffic. So, which tips do you need to get started on the right track?
According to stats, Google was responsible for over 70% of global internet traffic. Which should tell you how important it is to get your content ranked higher in Google's SERP. However, it's not every day you see a brand or business breaking those shackles.
Enter good content creation in the fray, and you start getting different results. Since SEO content writing is all about making a website rank higher, it's also imperative that content provides solutions. Because 61% of B2B marketers hail SEO content as the hallmark and goldmine of online traffic.
So, how do you write such content? Let's find out:
What Is SEO Writing
SEO content writing is the same as usual content, except this text creation aims to rank higher in SERP (search engine results page. Most commonly, SEO content feature:
Specific keyword(s)
Alt titles & images
Metadata, such as descriptions and titles
Optimised headings, aka h1, h2, h2, and so on
These are some of the most common traits of content written for SEO. However, the intent of writing SEO content is all about informative value for search engines. That's when plagiarism-free nature and original approach comes into play.
Since online platforms are searing with plagiarism, it is imperative to focus on creating original content for the best SEO results possible.
Why SEO Writing Is Important
Content marketing is one of the best ways to improve awareness surrounding a brand or business. Since content doesn't rank or become visible on its own, it needs SEO to help it stand out. That's when SEO writing comes into the frame.
Compared to usual content writing, i.e., for social media or copywriting, content writing has one primary purpose, and that is to educate the audience. Therefore, good content can help a brand or business with as many benefits as follow:
Educate the audience regarding specific topics
Help them understand the intricacies of the industry
Establish your credibility and domain in the process
Enhance your online visibility
Draw organic traffic and gain higher SERP ranks
To rank a page in SERP, Google considers over 200 factors. So, do you want to guess which belongs to one particular SEO practice? The answer is content writing. The better you write content, the easier it will be for you to rank higher in SERP.
Therefore, SEO writing isn't only important to make a website or blog more visible and boost traffic; it's also essential to establish a brand or business' legitimacy.
Further reading Tips for creating your best content this year
8 SEO Tips For Content Writing To Boost Traffic
Writing good SEO content isn't as difficult, but it does require the writer to go through some complicated elements. So, to make it easier and simpler, here are eight essential tips to boost traffic through SEO content:
Select The Right Keywords
Picking the right keywords for your content needs to be your number one priority. This is the critical element that'll make your content stand out in SERP and also get considered by search engine crawlers.
Here's a tool named Answer The Public, which can help you find necessary keywords, mostly queries, regarding specific topics. The topic seen in the image is SEO content. Therefore, find the right keywords for your content and ensure a 2-3% density throughout your text.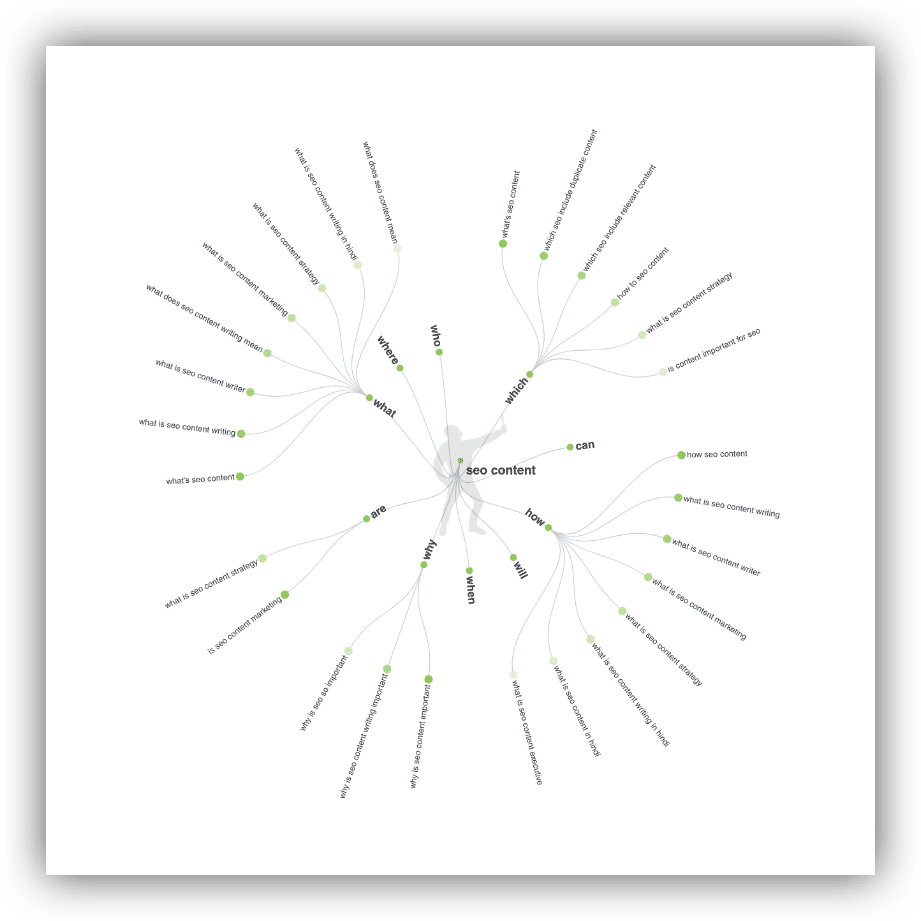 Read our ultimate guide to Keyword research
Be Creative With Headings
Headline creativity is one of the most necessary aspects of successful SEO content. In order to stand out in SERP, you need to make sure your content isn't lackluster or relying on lackey headlines.
Listen to the 36% of SEO experts who believe headlines are the most critical aspect of search engine optimization. If you're confused, use HubSpot's blog ideas generator.
Write Stuff Relevant To Title
Title to content relevance is something many writers miss out on. This usually happens when writers are given a specific word count. So, they use filler content as subheadings. How do you avoid it?
Use secondary keywords to the main title
Employ secondary keywords in subheaders
These two practices can save you a lot of hassle. Moreover, it can ensure better on-page SEO for your content.
Keep Checking The Quality (Grammar & Plagiarism)
Quality content relies on grammatical accuracy and uniqueness, and before submission, it is essential to maintain these factors adequately. Luckily both of these services can be found on Prepostseo.com for free.
This online plagiarism checker gives you complete access from report generation to source indication with just one click. The interface supports all the options to paste text and upload files for checking plagiarism and compare the matching resources found with the plagiarised content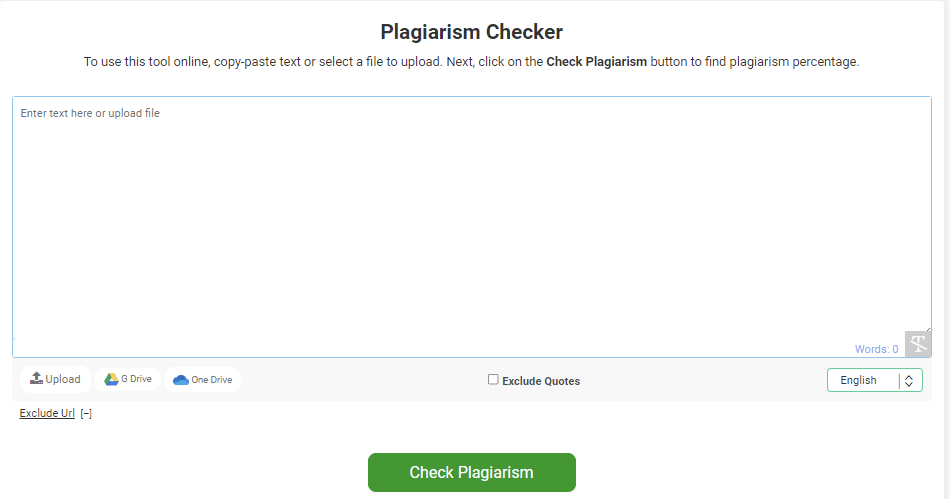 Once you have performed the plagiarism check, you'll find the complete uniqueness percentage and the option to download a report for free.
The other practical feature of the same platform is the grammatical mistake-checking service. This tool supports multiple languages without any limitations on word count.
A grammar checker is an essential tool for writing SEO content as it helps to highlight any mistakes in your content. The tool also provides an option to correct them with one click.
On-Page SEO Practices
On-Page SEO tactics include various tactics, such as informative value, good usage of keywords, metadata, etc. So, what should you do to ensure better on-page SEO?
Use internal and external links
Ensure your page loads properly
Ensure mobile phone compatibility
Find and use the right keywords in subheadings
Use images and their alt titles ( find out more about image SEO )
Employing these practices can help you avoid a lot of hassle. So, make sure you tend to each one properly.
Add Images With ALT Tags
You need to use images to attract search engine crawlers. However, it's more important that you use images with alt titles and preferably use keywords in them. So, describe the image's contents in this alt title and employ specific keywords.
Write Like You Are Writing For Featured Snippet
Featured snippets look a little something like this:
Further reading: How to Optimise Your Images for Better Rankings
These are all the subheadings within this particular blog, showing up as the key point in featured snippets. So, what do you need to know about it?
What Is Featured Snippet
Featured snippets are the content glimpses known as Position 0 in Google's SERP. They serve as a sneak peek inside the whole article.
Requirements To Achieve Featured Snippet
You need to use your primary keyword in your primary subheadings and paragraphs. This way, the search engine will recognize this section as the answer to a query.
Include Relevant Internal And External Links
Relevant internal and external links are a necessary aspect of your content. What's the difference between the two?
Internal links connect the content and web pages within your domain
External or outbound links lead the audience to a web page outside your domain
Internal links can help your case with Google's crawler. At the same time, SEO experts say that external links are one of the most important aspects of higher SERP ranks. Therefore, make sure you add proper external and internal links to your content. 
Conclusion
These are the best SEO tips you can follow today to make your content idea for SERP. So, use these tips to enhance your content and boost traffic on your blog or website.
Why not try Blue Moxie's free SEO Audit to see how your website ranks Click here