Are you looking for ways to improve your image SEO? If so, you're in luck! This blog post will discuss five tips to help you optimise your images for better rankings.
People use google image search when looking for products or services. In fact, according to Oberlo, over 1.5 billion image searches per day that's a lot of image searches!
By following these tips, you can improve your website's visibility in search engine results pages and increase traffic to your website. Let's get started!
Use relevant, high-quality pictures.
An image irrelevant to the page's content will be confusing for the user, and one that is blurry or badly cropped will make your site seem unprofessional.
Ensure that each image you employ is relevant to the text on the page and appears attractive.
You must be cautious to refrain from utilising any pictures to which you don't own the right. Numerous websites offer free images that businesses can use, like unsplash.com
To increase your chances of getting it right, spend some time on each page you produce and publish a blog article looking for at least one great image to include. Bonus points if you can discover a few!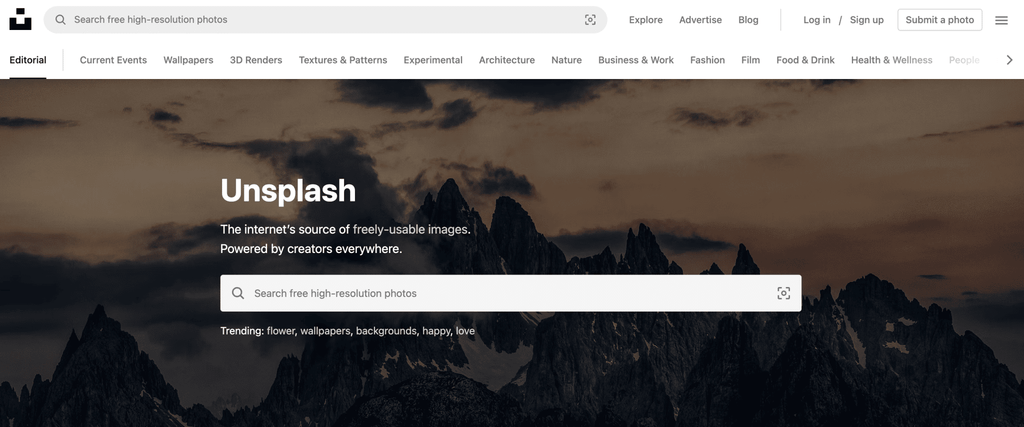 Customising the filename will help image SEO.
This is one of those steps that's so easy; amazingly, everyone needs to do it.
Take time to personalise the filename before uploading an image to your website. Please change it to something relevant to the page and incorporate at least one of your target keywords.
If your web page is about a handbag product you sell, the image could be named something like brandname-handbag.jpg.
Most visitors won't notice the filename, but it does give you a hook to add more information about the site and desirable keywords for Google to read.
Use alt tags.
This is another website element that only some people see, but search engine crawlers do.
What is the alt text, and why is it important for web users with disabilities?
You may also add alternative text to every photo you add to your website so that if a browser can't load it, it will display instead.
This text is another page component you may use to communicate with search engines about the page's topic.
Alt text is also used by visually impaired people who use screen-reading software to interpret the contents of a web page. (The software will read the ALT text so the viewer can understand what is in the image)
When creating the alt text, be sure to:
– Use a brief, but descriptive phrase
– Include keywords for image SEO when appropriate (but don't keyword stuff)
– Avoid using phrases like "image of…" or "picture of…"
Here's an example
What should alt text say?
Alt text should provide a brief, concise description of an image. It should explain an image's content and purpose to someone unable to view it.
Alt text also helps people understand images better, including readers with visual impairments who may be using a screen reader or other assistive technology.
For example, if an image depicts a beach with a palm tree, the alt text might say, "A beach with a single palm tree in the foreground."
On the other hand, if an image is purely decorative and doesn't convey useful information, the alt text should be left blank or describe it as a decorative image.
It's important to remember that search engines can use Alt Text when indexing and categorising images, so it's best to ensure that all images have descriptive Alt Text.
Alt text is also important for accessibility reasons; if someone is using a keyboard or other non-visual method to view a website, explicit Alt Text can provide information about the content of an image.
How do you create alt text for images on your website or blog post?
Depending on your website software, there are different methods of adding alt text. Below are links to guides on the most popular platforms.
If you can't find your software, please get in touch with us, and we will be happy to help.
Choose the correct file type for image SEO.
You've probably noticed three primary kinds of photo files, but you may need clarification on the differences. It's possible that learning about the many file forms will help you make an informed decision:
JPG is one of the most common file formats because it uses small file sizes and is widely supported. But the image quality could be better with PNG files, and the format doesn't support transparent backgrounds, so there are some cases where JPG won't work.
PNG is a file format for images that provides a high resolution and can support a text description of the idea that's good for SEO. The main downside of PNG is that it tends to require larger file sizes than JPG and GIF. It's often best for complex images and those that include text.
 GIF doesn't support as wide of a colour range as the other two, but it can be a good choice for more detailed images. It promotes small file sizes and transparent backgrounds.
For photos, JPG often works well. However, GIF and PNG are more common for designed graphics, and if you need a higher-quality version, PNG is the way to go.
location tag images
What are location tag images, and how do they work and help image SEO?
Location tags effectively tell Google your business's location so the search engine can show your business in the local results.
When a customer searches for something like "Marketing near me", Google will show them a list of local businesses that match their query.
If your image location tags are set up correctly, your business will appear in the search results.
You can add your business geo coordinates to the image data. This can be done using geoimgr
What are the benefits of using image SEO on your website?
The benefits of image SEO are ultimately higher rankings and more traffic to your website. Image SEO is also beneficial for those with disabilities who use screen readers to interpret the contents of a web page.
Image Search engine optimisation can be a great tool in your digital marketing arsenal when done correctly.
Image SEO is relatively easy as far as SEO goes. However, by committing a little extra time to finding the right images and optimising them for search every time you add a page to your website, you can give your pages an extra edge in the search engines.
If you follow these simple tips, you'll be well on optimising your images for better search engine rankings. If you have any questions or need help getting started, feel free to contact us. We're always happy to help!
Remember, you can run a free SEO audit on your website here.
Happy optimising!