Choosing The Right Words For Your Business
When it comes to SEO, picking the right keywords is essential. If you choose the wrong ones, you won't be able to rank in search engines, and you'll miss out on valuable traffic. This is where keyword research comes in.
In this blog post, we'll teach you how to do keyword research so that you can find the right keywords for your website. We'll also show you how to use those keywords to improve your rankings and drive more traffic to your site!
What is keyword research?
Keyword research is the process of finding keywords your potential clients may be searching. It involves looking at what people are already searching for on the internet, and then finding keywords that match your business.
The keyword research process is never-ending: it's critical to stay up to date by doing it regularly!
Why is keyword research important?
Keyword research is crucial since it allows you to target the correct audience with your content. If you focus on the wrong keywords, you'll attract the wrong people and that's not ideal or will produce a positive ROI.
We often work with clients who believe they are using the correct words but in fact there audience is using completely different terms. Many customers will not use your industry terms! Because of this, potential consumers can't locate those sites because they use the wrong words.
You probably already understand that optimising for terms that no one uses makes little sense. It's always preferable to do your own keyword research or work with a keyword research agency like Blue Moxie.
When you use the same keywords as your target audience, you can be confident that everything points back to your website.
Your Keyword research will not only help your SEO but also your PPC strategy!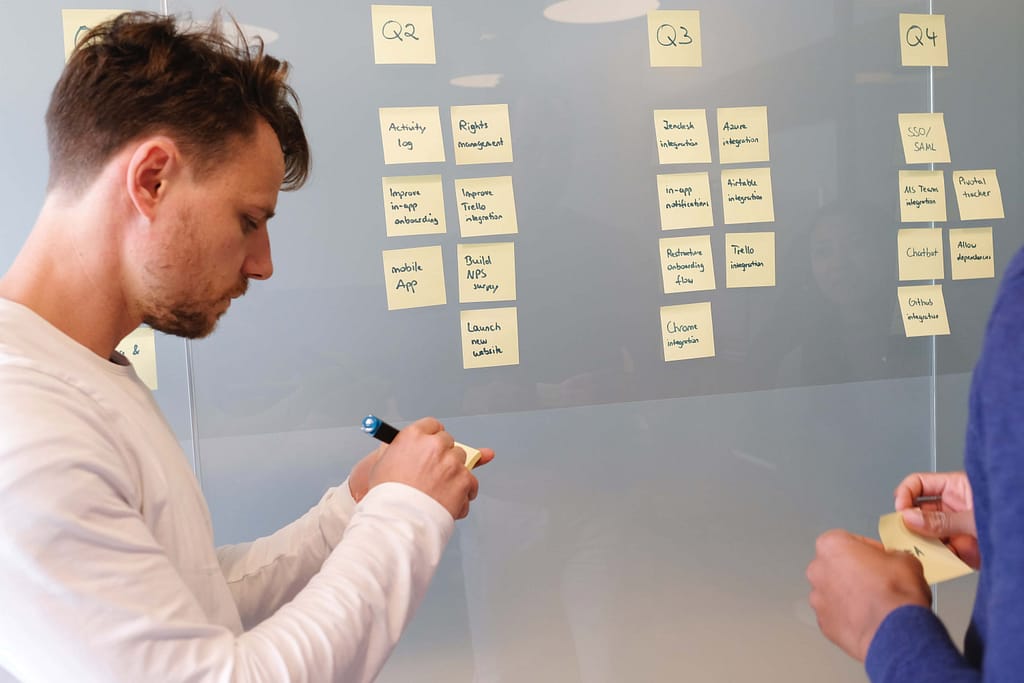 How to Choose the right keywords in these simple steps
There are a few different ways to do keyword research. One way is to use a tool like SEMrush (our preferred tool) or SE Ranking keyword research. This tool allows you to enter a seed keyword and see related keywords and their monthly search volume.
Another way to do keyword research is to use a tool like Google Trends. This tool lets you see how a keyword has been trending over time. You can also use Google Trends to compare multiple keywords and see which is more popular.
Keyword research can be time-consuming, but it's worth the effort. By doing keyword research, you'll be able to find the right keywords for your website so that you can rank in search engines and drive more traffic to your site!
Consider your objective and determine the goals you want to achieve in terms of SEO
Consider your purpose before getting started. Consider questions like these: What is the primary objective of your company and what you want to achieve?
This might be goals like "increase inbound enquiry's for keyword research agency."
Once you know what your goal is, it'll be a lot easier to target the correct audience.
Study the competition, Do some competitor analysis
A competitor study aims to identify your rivals' strengths and limitations in comparison to yours, as well as any market gaps. It's critical to any social media or SEO strategy, and it will aid in the targeting of your target consumers.
Read more: How complete your competitor analysis
Make a list of your main competitors and go to their websites to see what keywords they are targeting. Read their content and view their meta tags to help identify the keywords they are targeting.
Looking at your competitors' keywords will not only help you see what you could be forgetting but also help broaden your list of ideas. You can use tools like SE Ranking to do this for you.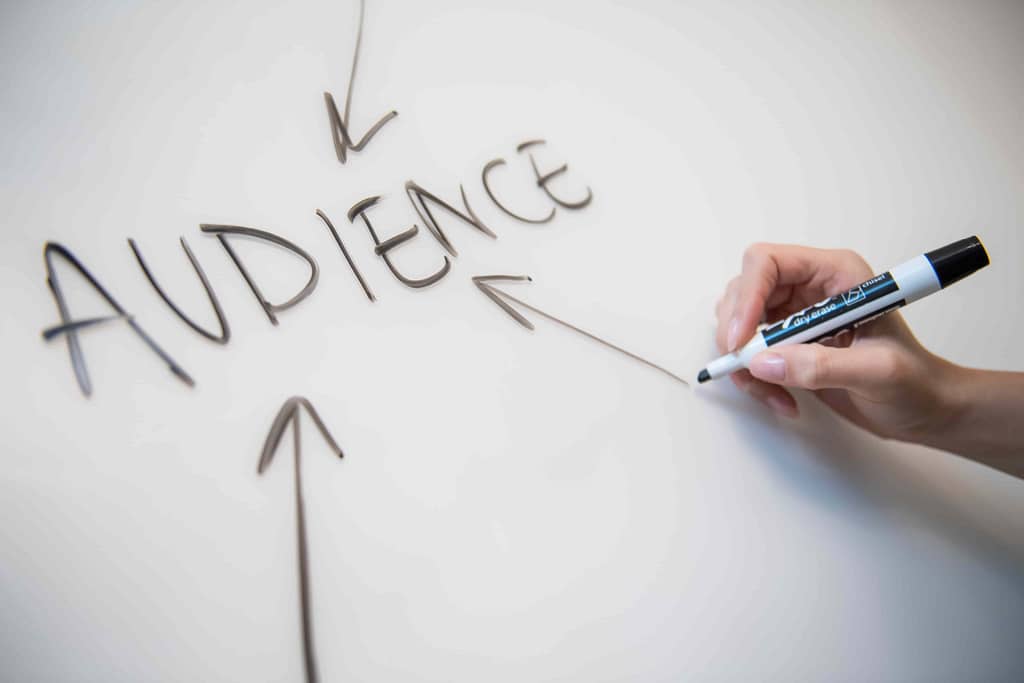 Think like a customer, Make a list of keywords you think people would search for.
Identify your target audience and put yourself into the shoes of a customer when you create your initial list of keywords. Ask yourself, 'If I wanted to find one of these products or services, what would I type into Google?'
You can also consult others, such as friends, family members, or even current customers to get their opinion on phrases they would use when searching for your products and services.
Make a list of keywords you think people might search for during your keyword research
The next step is creating a list of your keywords, preferably in a spreadsheet so we can easily export the data at a later date.
Consider what your objective is while you try to figure out how to pique the interest of your target audience. What are these people attempting to discover?
What keywords are they using to seek out your amazing service or product? What are the "problems" that your service or product solves?
Write down as many answers as possible.
Research the terms you have highlighted using keyword research tools
You can use free research tools like Google AdWords Keyword Tool to research your potential target keywords. With these tools you can gather data on keyword volume and trends, keyword competition, similar keywords and more. SE Ranking does have a more advanced paid version.
Once you've chosen your keywords, you need to start using them on your website. This means adding them to your page titles, headings, meta tags, and content.
By using your keywords throughout your website, you'll be able to improve your rankings in search engines and drive more traffic to your site!
Use your keyword research to find long tail keywords.
Long tail keywords are a combination of three or more words or phrases. While long tail keywords tend to boast lower search volumes, they generally attract more relevant traffic, are typically less competitive, and easier to rank well on. Choose long tail keywords that help to specify your product or service.
A long-tail keyword is typically longer and more focused than a head term. If your main term is "Business Consultant", a long-tail keyword could be "Small business consultant in kent". Using the research tools mentioned above will also help you find more long-tail keywords. You may discover some less-searched variations of your keywords, and they can help you as well.
Are your competition using these terms?
You should take a look at your competition to see if they are using these phrases. If they are, you'll need to find a way to differentiate your business and offer more value.
If they're not using these phrases, consider why and whether there's an opportunity for you to fill a gap in the market. If the competition in your industry is very high, you'll have trouble ranking on high intent competitive main terms. If you have little competition, you'll be able to rank for more of your main terms.
You should google your targeted phrases to understand what page 1 currently looks like and the type of business ranking in your area if looking at local phrases.
You need to look at the services these business offer and if your content is better than what is currently on page 1. It's difficult to rank against sites that have been around for a long time but not impossible.
If the companies currently ranking have big commercial advertising budgets it will be even more difficult to rank as people are more likely to click on a brand they have heard off through other channels.
So if big well known brands are ranking for these terms its likely a good idea to look for an alternative phrase.
Review the search intent of your keywords
What is keyword intent?
What a searcher is attempting to accomplish when they enter a query into Google is known as keyword intent.
There are four main types of keyword intent:
– Navigational: The searcher is looking for a specific website or web page
– Informational: The searcher is looking for information about a topic
– Transactional: The searcher is looking to buy a product or service
– Commercial Investigation: The searcher is comparison shopping or researching a purchase
So while choosing your keywords its essential to understand the customers intent and if what you are attempting to achieve is aligned with this intent.
Apply the keywords then review them regularly
You now need to apply your strategy, this often is central pages ranking for main keywords and supporting blogs with long tail phrases to drive traffic.
After applying your keywords to your website don't forget to monitor them and analyse the results. There are often trending keywords or phrases, along with new keywords your competitors may be using. You must use all the same steps monthly or quarterly.
Don't forget to utilise your keywords wherever possible! Insert your keywords into blog posts, social media posts and your website's content. The more you use keywords within your content, the easier it will be for your target audience to find you.
Wrapping up Keyword research
Our Keyword research services
By following these simple steps, you can be on your way to choosing the right keywords for your website in no time! Just remember to think like a customer, study the competition, understand the long tail keyword, use keyword research tools and analyse the results. By using these tips, you'll be sure to find the right keywords for your website
If you're not sure how to use keywords on your website, or if you want help improving your website's search engine rankings, contact us today for a free consultation!
We hope this article has helped teach you how to do keyword research and choose the right keywords for your website. If you have any questions or need help implementing these tips, please don't hesitate to contact us! We would be happy to assist you.