You have probably already become familiar with the term "Search Engine Optimisation (SEO) and local SEO"in this day and age of digital marketing. But have you additionally thought about what it is and how it might assist the expansion of your company?
This article comprehensively looks at one particular form of SEO endeavour: local SEO for small businesses. It explains how it can be beneficial for you and your company. Continue reading to find out more!
What Exactly Is Local SEO?
Local SEO, is a form of SEO that is still considered on the cutting edge despite its rapid growth over the previous few years. The following is a list of the numerous tactics that are involved in optimising local SEO:
NAP, or name, address, and phone number of your company, should be kept up to date.
Image geotagging using coordinates.
Building links and participating in other activities using your GMB profile.
Forbes estimates that 30 and 40 per cent of customers looking for local companies use Google maps to do it. So your small business will be able to develop a high map presence and take advantage of this opportunity if you get local SEO optimisation done.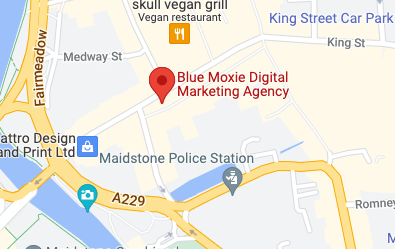 Put your business on the map
Why is Conducting Local Search Engine Optimisation So Important for Businesses?
Almost half of all searches conducted on Google now are for local information. So even when someone is just running a regular day-to-day search, there is still a reasonable probability that Google may show local companies in the vicinity.
Why is that so crucial for locally owned and operated businesses? According to Google's data, the number of searches, including "near me today/tonight", increased by 900 per cent between 2020 and 2021.
Google began giving more results for searches that were geographically connected based on the following criteria to satisfy the requirements of its users better:
Proximity
Relevance
Prominence
That being said, if your company is located close to where a person is conducting their search, if it provides the services or products that the person may be looking for, and if it has its local business listings optimised, then you have a greater chance of being discovered by potential customers who are looking for you online.
You can use our local rank checker within our SEO audit tool to find out where you currently sit on google maps.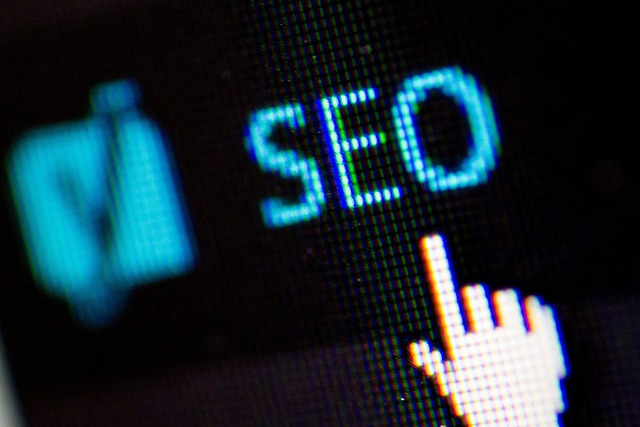 Advantages of Local Search Engine Optimisation for Businesses
Now that we have that out let's look at some of the essential advantages your small business may reap from enhancing its local SEO.
1. Reach More Customers
Your company's promotion is at the heart of search engine optimisation (SEO). As a result, the most significant advantage of getting it correct is acquiring additional visitors.
The primary objective of search engine optimisation, or SEO, is to raise your company's visibility on the search engine results page. This, in turn, attracts more visitors to your online business profile, many of whom have the potential to become clients.
2. Find Customers Searching For Your Product Or Service
People may already be looking for the product or service you provide; the likelihood of this happening is relatively high. You may connect with relevant clients in the customer journey's discovery phase by utilising local SEO.
When adequately executed, search engine optimisation (Local SEO) raises your website's rating and positions your company in front of the customers most likely to purchase from you, which ultimately results in increased revenue.
3. Reach Your Target Audience Better With Local SEO
As a result of search engine optimisation (Local SEO), using appropriate keywords to market your company increases the likelihood of establishing a greater reach to your target audience.
This, in essence, denotes that the people looking for a specific product or service will discover your company and be driven to your website or online marketplace.
4. Bypass Your Competition
Consider the situation where two different businesses in the same area sell the same product. On the other hand, one has a local SEO presence that has been optimised. In contrast, the other continues to rely only on traditional marketing efforts. In this day and age of constant digital connectivity, which one do you believe customers will flock to the most?
Your company can achieve a durable competitive advantage, which propels your position to a level far higher than other businesses operating in the same industry if proper SEO efforts are made.
Further reading on competition: Competitive Analysis: Why You Should Care
5. Create Overall Brand Awareness
People looking for certain products and using those products' names as keywords are likely to locate your company at the top of search engine results. The more they observe the outcomes, the more familiar they will get with your brand. This increases the likelihood that they will visit your website or search for you in the future.
6. Make your website as user-friendly as possible.
An improved user experience on your website is required by the majority of search engines for improved search engine optimisation. For instance, for a website to achieve a higher ranking in Google's search results, the content that it makes available on its website must meet particular criteria.
This, in turn, converts into a website that is not only user-friendly but also includes all of the essential information that search engine optimisation rankings require.
In the end, having an interface that is easy to use will bring in more customers, ultimately increasing profitability.
7. Reduce Cost Per Acquisition
Compared to other forms of marketing, such as advertising, search engine optimisation (local SEO) has a significantly lower cost, which is one of its primary advantages. If you can do it yourself, it won't cost you much money at all.
However, suppose you are not confident in the coding abilities and algorithms you use on your website. In that case, your best chance is to employ a small business SEO company to help you with the process. This investment will help you establish your brand and is worth making.
8. Achieve Long-Lasting Rankings With Local SEO
In contrast to traditional marketing, in which the effects of adverts are only felt for a limited amount of time, local SEO results are long-lasting. So even though you will need to keep all of the details up to date to maximise your local SEO ranking, once you have ranked in the search engine results pages (SERPs), you will likely keep that place for a considerable time.
You will attain long-lasting search engine rankings if you continue all of the efforts that you have been making, even though this cannot be guaranteed 100% of the time.
9. Continuous Business Growth With Local SEO
Local search engine optimisation (local SEO) efforts should always concentrate on increasing traffic while boosting search engine results. As a consequence, sales and marketing leads are improved as a result. In addition, better deals bring in more consumers interested in what you have to offer, which starts a self-sustaining business expansion cycle.
Consequently, if you want your small business to expand, one of the most crucial success metrics is the amount of time and resources you put into local SEO measures.
10. Local SEO Results Are Measurable
Data is the most crucial thing in today's world of business and marketing. Having the appropriate facts and analysing those details to gain valuable insights are two of the most important things you can do to take your company to the next level.
Local search engine optimisation for small businesses gathers pertinent information regarding the operation of your website. Furthermore, it accurately comprehends how you may enhance its performance.
As a result, local SEO supplies you with measurable data that can be used to improve your business's bottom line further.
You can do a few things to improve your local SEO ranking.
Local SEO Tools
There are many great local SEO tools that can help you get your website ranked higher in the search engines. Here are just a few of the best:
1. Google My Business – This free service from Google allows you to manage your business listing on their search engine. You can add photos, videos, and other information about your business to help it stand out from the competition and keep your local map pack up to date.
2. Yahoo! Local Listings – This is another free service that allows you to appear in local searches. You can create a listing for your business on their search engine. You can add photos, videos, and other information about your business to help it stand out from the competition.
3. Bing Places for Business – This free service from Microsoft allows you to create a listing for your business on their search engine. In addition, you can add photos, videos, and other information about your business to help it stand out from the competition.
4. Yelp – This free service allows you to create a listing for your business on their search engine. You can add photos, videos, and other information about your business to help it stand out from the competition.
5. Foursquare – This free service allows you to create a listing for your business on their search engine. You can add photos, videos, and other information about your business to help it stand out from the competition.
There are many other great local SEO tools, but these are just a few of the best. If you use these tools, you should be able to get your website ranked higher in the search engines and bring in more traffic.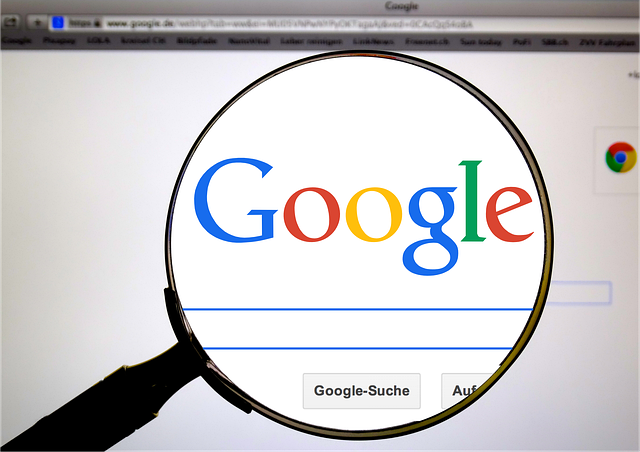 Local Link building
There is no one-size-fits-all answer to how many local links your website needs to rank well in search engine results pages (SERPs). However, building a large number of high-quality local links can help to improve your site's visibility and organic search traffic and affect your local rankings.
One of the best ways to build local links is to create relevant and exciting content for your target audience. If you can get people talking about your brand and sharing your content, this will help to increase your link popularity. You can also submit your website to local directories and listings and work on getting mentions and links from local news outlets and other websites relevant to your industry.
Local Citations and directories
Local citations are one of the most critical factors in local SEO. They indicate to search engines that your business is a credible and trustworthy source of information, and they can help to increase your visibility and ranking in search results.
There are many different types of citations, but some of the most common include online directories, business listings, and local news articles. To ensure that your business is included in as many relevant local citations as possible, it's important to claim and complete your listing on popular directories and listing sites. You can also encourage customers and clients to leave reviews on your products or services on popular review sites like Yelp or Tripadvisor.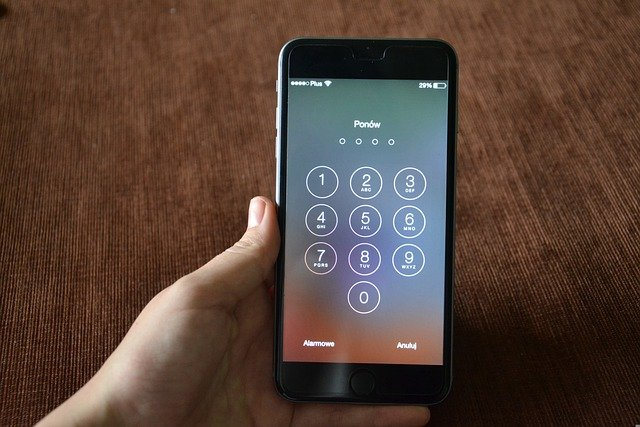 Why do you need a local business SEO service?
As I've just demonstrated, search is a very localised phenomenon; hence, utilising search as a marketing technique for a small business is a smart move because of the local nature of the medium. But why should you engage a company that offers local SEO services like ourselves Blue Moxie
It's not easy to do Local SEO.
Even though I just broke it down into its fundamental parts for you, local SEO is still a highly complex topic. However, I just simplified it for you. And search engine optimisation for small businesses is no less complicated than search engine optimisation for large companies.
As was said before, search engine optimisation (local SEO) refers to a collection of techniques that, when combined, increase a website's visibility on the results pages of local search engines. However, even if you have a basic understanding of local SEO, if you are unable to implement all of the necessary strategies, it is possible that your efforts will be in vain and that your time will be thrown away.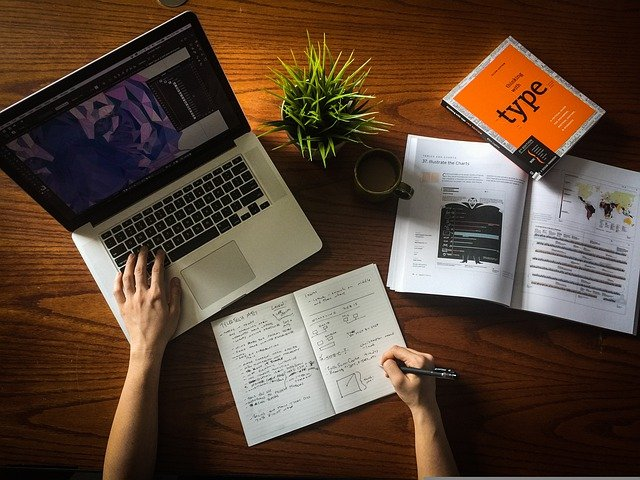 Local SEO requires ongoing work
Search engine optimisation is not a "one and done" marketing technique. Accurate SEO is a never-ending process, but there are some one-time adjustments you can apply that need very little to no upkeep. However, natural local SEO ranking is an ongoing process. This includes the following:
Regularly publishing information that is both new and of high quality
Constantly revising previously published pages to ensure correctness
The method of going back through older pages and adding links to more recent ones
Getting the word out about content means other than just social media and email.
Promoting your site's content is only one of many different local SEO ranking tactics that all work together to benefit your website.
Day-to-day operations provide many small business owners with more than enough challenges and responsibilities. Your website may be able to generate traffic and leads for you in the background with the assistance of a local SEO services business, allowing you to maintain your attention on your clients while the work is being done.
Conclusion
The function local SEO has become increasingly important in recent years. In particular, local search helps customers when in need, adopting comprehensive, high-quality local SEO on a company's website. In addition, other digital properties will benefit the business and the brand's marketing efforts.
There are difficulties associated with SEO, but the chances it presents assist future-proof success for any organisation. These opportunities are essential to a brand's digital presence both now and in the future.
If you want to find out more about the SEO services Blue Moxie Offers visit our SEO Page