Social media is a powerful tool when it comes to promoting your business. But with so many different platforms, it can be hard to know which ones to focus on. In this blog post, we will give you social media tips, and we'll outline the social media actions that are the most important for businesses to use. We'll also provide guidance on how to make the most of each forum. So if you're looking to boost your business reach, read on!
We use the Internet for various purposes, including work, education, shopping, banking, entertainment, personal connections, etc. 90% of adults utilise the Internet according to Forbes. So, in simple terms, we will never run out of methods to sell our products and services.
The nice part about social media marketing is that we can target customers based on their interests and actions. This is why it is one of the most powerful marketing methods. Hubspot reports that 93% of marketers feel social media marketing helps enhance brand awareness and overall revenue.
The good news is that you don't have to start from scratch. Instead, begin by growing a following on sites such as Twitter, LinkedIn, Instagram, Pinterest, Tumblr, Facebook, and others.
After you've established your community, you should begin posting regularly. But don't overdo it. If you make too many posts, your message may make people desensitised.
One of the most powerful marketing tactics is social media marketing. But, before you dive into this new world, there are a few things you need to know to get the most of it.
Learn how to effectively utilise social media to acquire new customers and engage with existing ones.
Social networking is a fantastic tool for connecting with new, existing, and prospective clients. However, not every social networking site is created equal. Focus on the social platforms that best fit your brand while developing a successful social strategy.
Facebook, Twitter, Instagram, TikTok, Pinterest, and LinkedIn are examples of social media sites that function effectively for companies.
This article will give you all the social media tips you need to grow.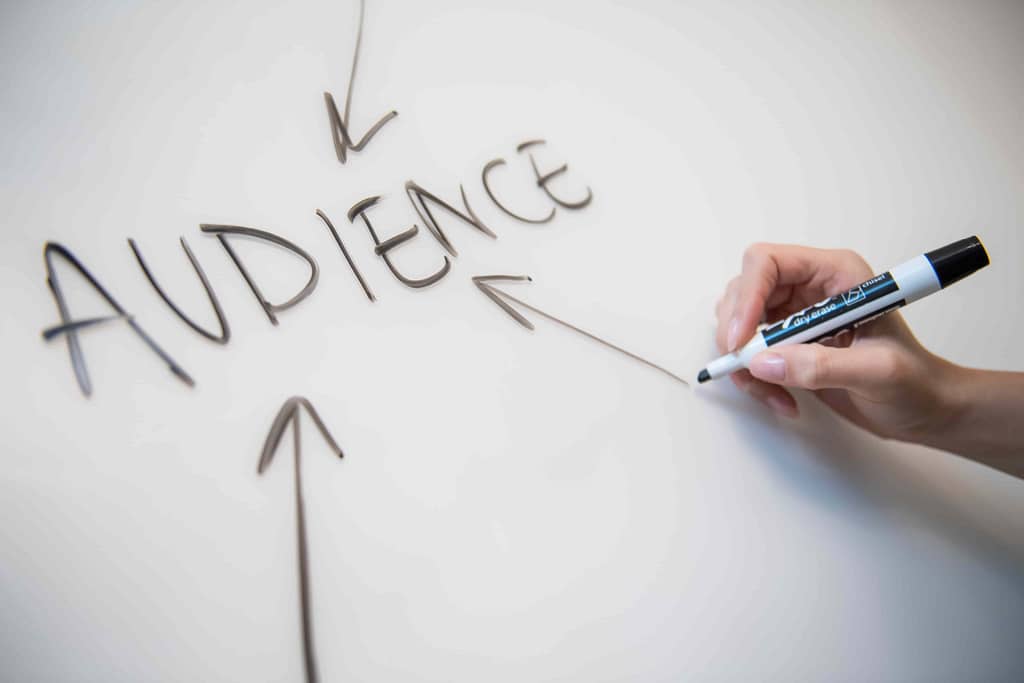 Let's dive into our social media tips.
What Exactly Is Social Media Marketing?
Social media marketing (SMM) is distinct in that it combines social networking and search engine optimisation. It is the process of promoting your company, brand, or product using social media channels. The idea is to drive more visitors to your website using social media platforms such as Facebook, Twitter, Pinterest, and LinkedIn.
The wonderful thing about social media marketing is that it is now free to use for businesses. There are no charges associated with posting on social networking platforms. Social media is ideal if you're searching for a low-cost way to promote your business! (there are paid ads on social media; this is called PPC)
Further reading on pay per click: How to drive instant traffic with PPC
Many small companies struggle to sell themselves properly on social media. Instead of organic posts, they rely on sponsored advertising. While paid postings are effective, they are also expensive.
Social media marketing is a sort of digital marketing in which the popularity of major social media networks are used to achieve marketing and branding goals. However, it is not as simple as creating corporation accounts and posting whenever you want. Social media marketing demands a dynamic strategy with measurable goals, which include:
Keeping and enhancing your profiles
Post images, movies, tales, and live videos that define your business and appeal to a particular audience.
Keep an eye on your reputation and reply to comments, shares, and likes.
To build a brand community, follow and engage with followers, customers, and influencers.
Another aspect of social media marketing is paid social media advertising, which allows you to pay to have your company appear in front of many highly targeted customers.
Please find out about our pay per click marketing services.
Social Marketing Activities
The practice of connecting with clients and prospects to generate awareness, interest, and sales is known as marketing. Social marketing is the process of communicating these messages to active consumers through social platforms.
There are several forms of social media marketing activities, such as:
Material marketing is creating and distributing helpful free content on blogs and websites. (like this article) See all of our blogs here
Search engine optimisation is the process of improving your website's ranking in search engines. Find out about SEO
Email marketing is the practice of sending emails to prospective consumers and prospects.
The promotion of mobile apps and games is known as mobile marketing.
Influencer marketing is finding famous bloggers and encouraging them to promote your brand in their posts.
Pay-per-click advertising is paying to appear at the top of search results when someone searches for keywords related to your company.
Branding is the process of creating a distinct brand for your company.
Not forgetting customer support entails offering customer assistance via phone, email, live chat, and social media. This is all included in our social media packages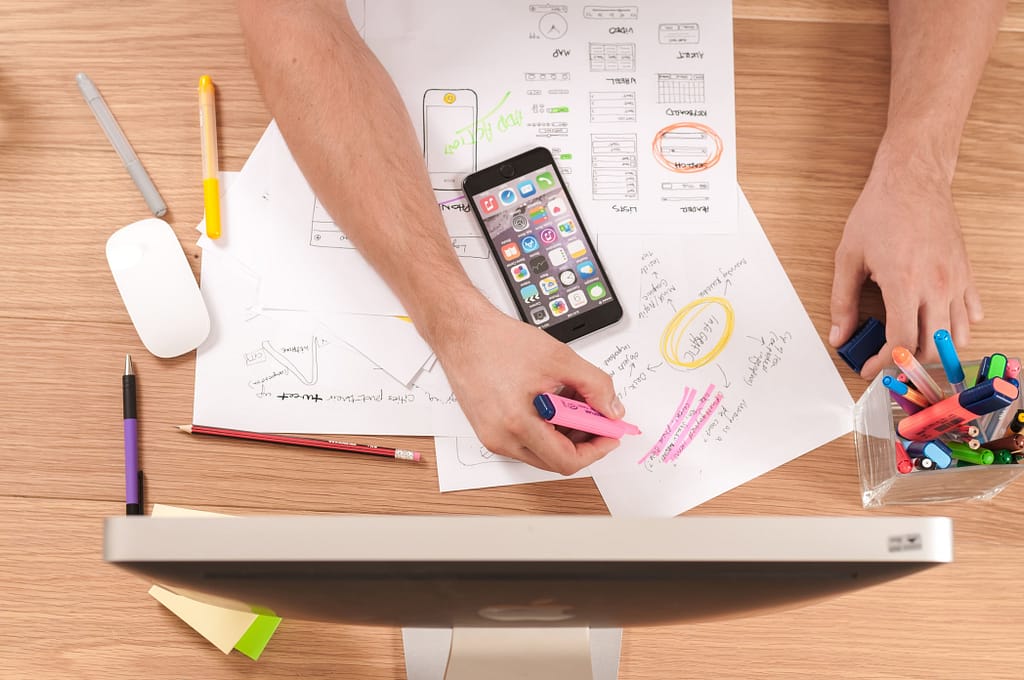 Types of social media content
Social media marketing is an excellent approach to getting your company recognised. Unlike typical social media advertising messages, they allow businesses to converse with engaged individuals. However, if you're unsure how to make the most of it, here are some pointers on what sorts of material perform best for social media marketing:
Status Reports
The most prevalent variety is the status update, which is a brief message in which you inform people about your life and activities. Status updates are often used to provide information about oneself or an event that has recently occurred. Other kinds are as follows:
Visual Content
Photos, films, and maps are examples of visual material. Photos enable you to display your goods or service. These include adding a cover photo or consumer photographs to your tale.
A video is an excellent approach to engaging your audience. People who watch videos feel they know you better and can believe what you say. Uploading short videos of yourself talking about your products or services is an excellent method to develop trust and credibility.
Notebook tip as this is one of our most important social media tips.
Quotes
Quotes are often shared on social media sites. They can assist you in clearly and concisely expressing your views and opinions.
Links
Links direct others to further sources of information. Share connections to relevant articles, websites, and other resources.
Like this: How to measure your social media's return on investment
SlideShare
Slideshare is a free platform for creating presentations and sharing them with others.
Online polls
Another top social media tip is polling, a very effective method for gathering consumer feedback through surveys.
Tweeting social media tips
Tweets are communications of 140 characters or less that can be posted on Twitter.
Facebook Advertising
Facebook Ads is a form of online advertising that enables businesses to target Facebook users with specific ads based on interests, demographics, and behaviors.
LinkedIn Advertising
LinkedIn Ads is a different way to target ads on the LinkedIn platform. LinkedIn allows businesses to target their ads to a specific group of LinkedIn users.
Webinar
Webinars are live seminars that are broadcast over the Internet. They can be recorded and viewed afterward by participants.
Infographics
An infographic is a visual representation of information. They assist people in swiftly and efficiently comprehending complicated concepts.
Hashtags
These are terms that are used to characterise specific hashtags. Social media, for example, might mean various things to different individuals.
Stories on Instagram
Instagram stories are the platform's newest addition, allowing users to create short videos with text captions. Users may additionally embellish their stories with images and stickers.
Channels on YouTube
Create a YouTube channel to share videos and engage in discussions. You can then connect your YouTube channel to your Facebook profile so that people may sign up for email updates.
Groups on LinkedIn
Join groups that are relevant to your industry. By joining these groups, you may connect with individuals who are interested in similar issues. This might result in new leads and possibilities.
Boards on Pinterest
Like a Pinterest profile, boards allow you to organize your pins into categories. While profiles are available to the public, boards are private until you want to make them public.
Profiles on Linkedin
When searching for firms online, your LinkedIn page is one of the first places potential clients will check. Therefore, your profile is critical to keeping up to date and contains helpful information are top social media tips.
Email Distribution Lists
It is a group of emails that you send to certain people. When you utilize email lists, you don't have to bother delivering messages to each person. Instead, you send a message to many contacts all at once.
Podcasting
Podcasting is becoming increasingly popular as a means of disseminating information. Many successful companies have launched podcasts to provide their target audiences with ideas, guidance, and other important information.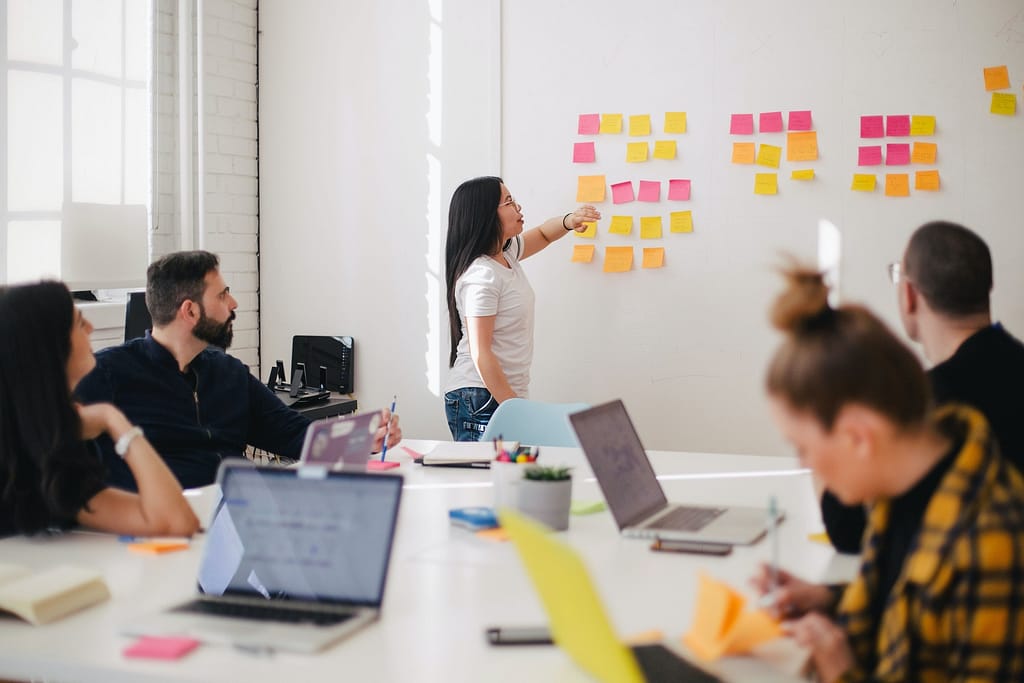 The advantages of social media for communication, social media tips
Boost brand awareness
With over half of the world's population using social media, sites like Facebook, Instagram, and Twitter are apparent locations to reach out to new and highly targeted potential consumers.
Do you think people only interact with businesses they already know on social media? Consider that 83% of Instagram users claim they find new items on the network everyday!
Humanise your brand.
One of the most important advantages of social media for the company is the capacity to make genuine human relationships. Introduce your followers to the individuals that make up your firm and demonstrate how current consumers use and profit from your products.
Authenticity fosters trust. As a result, confidence boosts marketing receptivity and promotes new business. And social media is the ideal place to be authentic!
Show how you're living up to your brand's principles, how your product functions in practice, and how you prioritise the needs of your staff and consumers.
Establish your brand as a thought leader.
People turn to companies for insights and information. And there is no better place to deliver it than on social media. Whatever sector you are in, social media allows you to create your brand as a thought leader—the go-to source for knowledge on issues connected to your area.
LinkedIn, particularly the LinkedIn Publishing Platform, is an excellent network to target if you want to develop your thought leadership.
Stay top of mind.
According to a 2021 Pew Research Center research, 70% of social media users log in at least once daily, and many people (49%) admit to checking social numerous times daily.
Every time a fan or follower logs into social media, you have the option to communicate with them. Maintain an amusing and informative tone in your social postings, and your fans will be happy to see your fresh material in their feeds, keeping you top of mind, so you're their first destination when they're ready to make a purchase.
Of course, this does not imply that you must always be linked to your accounts. A scheduling tool can assist you in planning your social media material for posting ahead of time.
Boost website traffic
Social media posts and advertisements effectively drive traffic to your website. Sharing amazing material from your blog or website to your social networks is a terrific method to gain viewers as soon as a new piece is published. (UTM tracking tags can also be used to collect click-through data!)
Participating in social conversations may also help you boost your exposure, attract new people's attention, exhibit your skills, and generate traffic to your website. (However, make sure you give true value in addition to self-promotion!)
Include the URL of your website on all of your social media profiles so that people can learn more about you with a simple click
Create leads
Potential clients may express interest in your company and products through social media in a simple and low-commitment manner. In addition, because lead generation is such an important benefit of social media for businesses, many social networks provide advertising formats designed to collect leads.
The advertising generated 4.3 times the number of sales leads the previous year, at a cost twice as low as more traditional digital prospecting efforts employing real estate ads.
Increase sales
Your social media accounts are an essential component of your sales funnel, which is how a new contact becomes a client.
Social networks will become increasingly significant for product discovery, and eCommerce as the number of individuals utilizing social media grows and social sales technologies expand. As a result, the time has arrived to align your social marketing efforts with your sales goals.
Collaboration with influencers
Consumer selections are heavily influenced by recommendations from friends and family and reviews. When you get people talking about your product or company on social media, you increase brand recognition, credibility, and sales.
Collaboration with influencers—people who have a significant social media following and can bring that following's attention to your brand—is vital to driving social word of mouth.
Adore Me teamed with influencers for a series of unboxing videos on Instagram and experienced a significant increase in traffic from content featured directly in the influencers' accounts. This includes doubling the click-through rate and a 7% increase in sales conversion rate.
Go viral
People who like, comment, and share your social media posts expose your content to new audiences—their friends and followers. Going viral extends this notion even further.
As individuals share your material with their networks and their networks share it with them, your content travels over the Internet, possibly receiving hundreds or even millions of shares.
This exposure is especially valuable because a friend's social sharing functions as a type of pre-screening in a world with far more material than anyone could read.
Of course, becoming viral is a difficult endeavor, but it would be nearly impossible without social media.
Being on social media also means that your followers may assist you in achieving this aim, such as when one TikTok user produced choreography for Grammarly's Youtube commercial audio, sparking a trend of 100,000-plus people doing the same.
Here is the grammerly advert;
Reputation Management
Whether or whether you reply, your consumers are already talking about you on social media. If you and your staff are vigilant, you can spot critical social postings about your company and highlight the positive while addressing the negative before it becomes a major issue.
For example, if individuals are blogging about their dissatisfaction with poor customer service.
Is someone spreading false information about your company? Make careful to provide your side of the story respectfully and professionally. Is there someone chanting your praises? Thank them profusely and bring emphasis to their pleasant remarks.
Communication during a crisis
Is there a crisis management strategy in place at your company? While tiny firms may not experience a crisis on the same scale as, for example, Starbucks, a lesser number of shares might have a catastrophic impact inside a close-knit community or specialty.
Silence is not an option when responding to emergencies on social media. However, maintaining well-managed social accounts and having a strategy in place may ensure you're there and ready to interact if the worst happens.
This is one of our top social media tips all staff should be briefed on!
Customer and audience engagement
Social media platforms enable you to communicate directly with consumers and followers and enable them to interact directly with your company. In contrast to traditional media, which only allows for one-way communication, social media allows for two-way contact.
You must also be engaged if you want your customers and followers to be involved. So maintain an active presence on social media and reply to comments and queries on your postings in a way that suits your business.
Find out more about your consumers.
In real-time, social media creates massive data on your clients. You may use that information to make smarter business decisions.
Every major social network includes statistics that provide demographic information on the individuals that engage with your account. This will allow you to better personalise your social media marketing plan to your target demographic.
Keep an eye on your competitors.
Being aware of what others say about your rivals is also critical.
Tracking rival discussions, for example, may indicate pain issues with their products or services that you may reach out to remedy, potentially attracting new consumers.
Monitoring your rivals on social media also means you'll be notified when they debut new items, conduct discounts, or share fresh reports or statistics.
Further reading: competitor analysis
Targeted advertising
Social advertisements are a low-cost approach to promoting your company and distributing content. They also provide strong targeting capabilities, allowing you to reach the ideal audience while making the most of your cash.
You may build precise messages that best speak to different groups of potential consumers and only pay for the exact viewers you want to reach using ad targeting choices such as demographic information, region, language, and even online habits.
Find out more about pay per click advertising and ask our expert how it can be combined with social media marketing
Retargeting
People who have abandoned things in their shopping carts are excellent prospects. They've already discovered your website, looked through your stuff, and decided what they might desire. Of course, shopping carts are abandoned for various reasons, but someone who has shown such interest in your business should not be disregarded.
You may offer these potential buyers social media advertising for the precise goods they have explored on your website or placed in the shopping basket by using tracking technologies like the Facebook pixel.
Analytics and Reporting
Marketers are continually challenged to demonstrate a return on investment. However, with social media tracking and analytics tools, you can observe the whole impact of your social media activity, from following to interactions to sales.
Google Analytics and Hootsuite Impact measure social media website traffic, conversions, email sign-ups, and ROI for both organic and sponsored social media efforts. So you can see what is and is not working.
How to Monitor Social Media ROI
You must consider several elements when developing, implementing, and measuring your company's social media ROI.
Determine your short-term objectives. Many firms that struggle to measure social media ROI lack explicit, measurable targets. Setting attainable company goals and developing a strategy to achieve them is the key to properly assessing ROI.
Understand your long-term objectives. Make sure you grasp your ultimate aim, which will serve as the foundation for all of your smaller, more urgent goals. This end-goal vision will help you to focus your social media activities. Your end aim should be consistent with your company's branding and communication standards.
Identify metrics to monitor. Once you've determined your objectives and how to attain them, identify the metrics you want to monitor, such as engagement, audience, reach, and sentiment. Determine how you will use that knowledge in your approach.
Ignore "vanity metrics"; you will track various KPIs as your social media marketing strategy begins. Some of these measures are referred to as "vanity metrics" since they are apparent to the naked eye but do not always reflect the full story of a campaign's performance.
Consider tracking additional detailed data, such as conversions from campaign visits, to tell the complete picture and correctly analyse ROI.
Create connections with your fans. When your followers believe they have a relationship with you, they are more likely to interact with your material and make a purchase or commitment to your company.
Concentrate on quality rather than quantity. Be deliberate in your social media postings, giving well-thought-out information. Your social media presence exists to help your business achieve a purpose, not simply to exist.
Consider your photographs, descriptions, and hashtags carefully for each site. Publishing tools such as Hootsuite and Later can assist you in setting up and previewing posts before they go live.
Examine your expenditures about your success rates. Spending is one of the simplest measures to quantify. When evaluating the performance of your campaign, keep in mind all of the money spent and how it was spent.
We wrote a whole article on analysing the performance of your social media
Conclusion to social media tips
One of the most efficient ways to promote your brand among social media users is through social media marketing. It can drive traffic to your website and increase sales if done correctly using these social media tips. However, don't anticipate immediate results. To achieve true success, you must plan ahead of time and invest in time.
Social media marketing is an excellent approach to reaching out to and establishing relationships with your target audience. It's also an excellent technique to increase brand awareness and create leads. We hope you found our social media tips useful. Contact Blue Moxie now to start growing your business on Social Media!